MASSAGE Therapy and Massage Therapist Insurance
NAMASTA, your trade organization, provides
a fast, reliable and cost-effective solution for massage therapist insurance.
 Get new clients – Reduce costs – Feel protected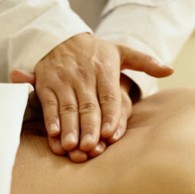 NAMASTA is open to practitioners of all traditions of massage, bodywork and healing arts. NAMASTA membership provides:
Access to Massage Insurance *Read about coverage details and premiums (US only), or refer to our Canadian massage insurance program details.
Discounts on many services that can be of use for your practice;
Unlimited access to the NAMASTA article archive;
Resources to grow your business;
Discounts on continuing education credits;
And much more!
See all benefits of Associate and Professional Membership.
To apply for massage therapy insurance, you need to first join NAMASTA. NAMASTA is not an insurance company and we do not accept compensation from our insurance partners. REMINDER: NAMASTA Associate and Professional Membership dues do NOT include premiums for liability insurance or health plans.
Easily join NAMASTA and apply for insurance with no paperwork involved.