Holistic Care
Free Alternative Health Care Benefit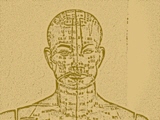 If you have a US mailing address, as part of your NAMASTA membership privileges, you are entitled a very valuable service included with your membership:
Free access to an alternative and complementary care network of Complementary & Alternative Medicine practitioners that includes qualified acupuncturists, herbalists, massage therapists, nutritionists, with savings of up to 20% off of their usual fees.
Because it is not insurance, there are no forms and no limits to how many times you can visit a provider or how many providers you visit.
In an article on mind-body businesses, Entrepreneur Magazine highlighted the "free newsletter, business resources and other membership services [available with the NAMASTA Membership], such as alternative health-care programs".
Within about 3 weeks after joining as a member of NAMASTA, you receive a welcome package that includes a special card. The card is valid for all members of your household and can be used at any participating provider within the United States (excluding the states of VT and WA).
There is a free online alternative health care directory: for people who want to know what practitioners are in their area. To obtain a partial list of chiropractors, acupuncturists and massage therapists who are part of the network in your given area, enter "Promo Code" 671000 to search by zip code.
Disclosure: This plan is NOT insurance.
This is not a Medicare prescription drug plan. The plan provides discounts at certain health care providers for medical services. The plan does not make payments directly to the providers of medical services. The plan member is obligated to pay for all health care services but will receive a discount from those health care providers who have contracted with the discount medical plan organization. The range of discounts will vary depending on the provider type and services provided. This plan is administered by Coverdell & Company, Inc., a discount medical plan organization, at 8770 W. Bryn Mawr, Suite 1000, Chicago, IL 60631, 1-800-308-0374. You have the right to cancel this plan within 30 days of the effective date.
What would you like to do next?