Dental Plans
Low Cost Discount Dental Plans
Seventy-five percent of all Americans currently do not have any dental insurance. Dentalplans.com is contracted with 30 of the largest dental networks as an alternative to dental insurance. This generally ensures that NAMASTA visitors and members find a plan that meets their needs and budget.
This provider offers you the following:
save up to 60% on all dental care needs
choose from 30 nationwide and regional dental plans (US only)
combined networks of 100,000+ providers
affordable annual individual and family plans available starting at $79.95 per year
free cleanings and exams on select regional plans
most plans activate with 1 – 3 business days
PLUS receive an extra 1 month free! (new customers only)

For more information or to register, click on the banner below.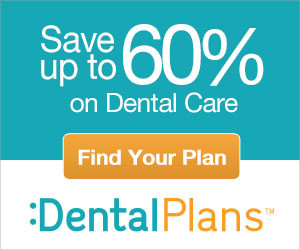 Savings plans are NOT insurance and the savings will vary by provider, plan and zip code. These plans are not considered to be qualified health plans under the Affordable Care Act. Please consult with the respective plan detail page for additional plan terms. The discounts are available through participating healthcare providers only. To check that your provider participates, visit our website or call us. Since there is no paperwork or reimbursement, you must pay for the service at the time it's provided. You will receive the discount off the provider's usual and customary fees when you pay. We encourage you to check with your participating provider prior to beginning treatment. Note-not all plans and offers available in all markets. Special promotions including, but not limited to, additional months free are not available to California residents.