Press Activity
US Yoga Statistics
A Look at Modern Yoga
Yoga Teaching Increasingly Popular as Second Career
A Growing Profession – 70K Yoga Teachers
Are Mind-Body Professionals Covered? Health Care Survey Results
Wellness Industry Data and Statistics
Canadian Statistics (yoga)
How traditional fitness facilities deal with the yoga phenomenon
Mind-Body Authorities Recommend Joining NAMASTA
Why North Americans need to exercise more
The political and scientific authorities are endorsing wellness activities
Business Resources
Massage and Bodywork Partners and Resources
Yoga, Pilates & Related Resources
Tai Chi & Qigong Resources
Natural Health, Alternative Healing and Spiritual Sites
Press
---
Bernard Slede, NAMASTA founder, interviewed by Integral Yoga Magazine – Winter, 2011
NAMASTA and American Tai Chi Association Announce Partnership – May 8, 2008
NAMASTA Announces a New Partnership with Thai Healing Alliance International – January 30, 2008
Bernard Slede, NAMASTA founder, interviewed on National Public Radio (NPR) by Scott Horsley of Morning Edition – July 30, 2007 – Listen on NPR
New partnership with the National Qigong Association (NQA) enabling access by Tai Chi teachers to insurance – August 2, 2005
Interview on Fox News – July 2005
Growth of yoga in the United States and the economics of a yoga studio" – The Fort Collins Coloradoan, Sunday, July 10, 2005
Entrepreneur Magazine – authoritative business publication highlighted NAMASTA and its "free newsletter, business resources and other membership services [available with the Associate Membership] ($95 per year), such as alternative health-care programs". Read the full article in Entrepreneur Magazine.
 US Yoga Statistics
---
 These 2016 statistics are from YIAS (Yoga in America Study):
Gender of US yoga practitioners: 72% Female, 28% Male
$16.8 billion – Amount spent on per year on yoga classes, products, supplies, clothing, retreats and media
Age of U.S. yoga practitioners:
19%: 18 – 29 years of age;
43%: 30 – 49 years of age;
38%: 50+ years of age
These 2012 statistics are from YIAS (Yoga in America Study):
Gender of US yoga practitioners: 82.2% Female, 17.8% Male
$10.3 billion – Amount spent on per year on yoga classes, products, supplies, clothing, retreats and media
Age of U.S. yoga practitioners:
62.8%: 18 – 44 years of age
These 2008 statistics are from YIAS (Yoga in America Study):
Gender of US yoga practitioners: 72.2% Female, 27.8% Male
44% – Percentage of U.S. yoga practitioners with household income of more than $75,000; 24% earn more than $100,000.
Age of U.S. yoga practitioners:
40.6%: 18 – 34 years of age
41.0%: 35 – 54 years of age
18.4%: Over 55 years of age
These 2005 statistics are from YIAS (Yoga in America Study):
Gender of US yoga practitioners: 77% Female, 23% Male
30% – Percentage of U.S. yoga practitioners with household income of more than $85,000
Age of U.S. yoga practitioners: Median age: 36-45
These 2003 statistics are from AIYT:
Where U.S. yoga practitioners live (2003):
West Coast: 20%
Northeast: 30%
Central (inc. OH): 30%
Other parts: 20%
 A Look at Modern Yoga
---
Justin Hakuta, co-founder of YogaStart, examines the growing popularity of yoga in today's modern world and ensuing consequences – January 9, 2012
 Yoga Teaching Increasingly Popular as Second Career
---
By Alexis Grant
More people are switching careers and following their passions to become a yoga teacher. Read the full article in the U.S. News careers section – April 26, 2011
 A Growing Profession: 70,000 Yoga Teachers Estimated by NAMASTA, the North American Studio Alliance
---
April 12, 2005

Yoga teaching has become one of the fastest growing professions in North America. As many as 30 million people practice yoga in the United States alone. NAMASTA, the North American Studio Alliance, the organization for mind-body professionals, now estimates that there are 70,000 yoga teachers in North America.
Up until now, no organization had published a figure on the number of yoga teachers. Says Bernard Slede, President of the North American Studio Alliance (NAMASTA): "Teachers have gotten training without needing to register with a body comparable to the American Bar Association or the Board of Accountants."
The Yoga phenomenon has grown dramatically over the past few years. For instance, sociologist Paul Ray estimated that there were 28M people who practiced yoga at the end of 2003. Also, Yoga studios have become a hot area for the commercial real estate market. And the word "yoga" turns up 4,444 books on Amazon.com.
NAMASTA determined the figure of 70,000 based on both an estimate of the number of teachers who received training and readership surveys by the major yoga publications. The estimate includes people who might no longer be teaching and teachers who have received different levels of training.
NAMASTA is a member-supported community organization that helps professionals in the United States and Canada pursue their career. Its growth has paralleled that of yoga and the mind-body movement. "We provide yoga teachers and mind-body professionals with what they need to realize their dream and make a difference in their students` lives," says Bernard Slede. Members of the organization access health care benefits, yoga insurance and massage insurance, reduced rates on yoga, massage and Pilates supplies and other benefits.
Annalisa Cunningham, who wrote several authoritative books on yoga, says that "NAMASTA is an organization I recommend to any mind-body professional who wants support along with time saving tools for building a successful business."
If you need additional information or want to become a member, contact NAMASTA:
 Are Mind-Body Professionals Covered? Health Care Survey Results
---
On October 13, 2004, NAMASTA released the results of a nationwide survey of US mind-body professionals. See the results of whether yoga and massage professionals have health insurance.
 Wellness Industry Data and Statistics
---
According to sociologist Paul Ray's estimates, the number of people practicing yoga alone in the United States is at least 28 million in 2003. Paul Ray is a member of the Board of Directors of Gaiam, the large wellness industry conglomerate.
A 2001 study by the Sporting Goods Manufacturers Association gives new numbers and shows that Pilates, Tai Chi and Yoga are by far the exercise activities with the highest growth.
According to that study, Pilates training grew 40% to 2.4M practitioners in the USA in 2001, while Yoga and Tai Chi combined grew 32% to 9.7M. US population, 6 year or older, number who practice at least once a year.
Separately, results of a Harris Interactive poll were released by the Yoga Journal in June 2003. They show 15 million Americans practiced yoga last year. Additionally, the poll finds:
more than 12% of the U.S. population, or 25.5 M people "very" or "extremely interested" in the practice of yoga
16% or 35.3 M people "intend to try yoga within the next 12 months"
over half, or 109.7 M people have at least a "casual interest in the practice of yoga"
the growth over the last year was 28%
Remarkably, Yoga Journal claims it plans to conduct the survey every year, which should now allow for consistency in the statistics.
The market for yoga in particular has grown tremendously, as it is estimated that Americans now spend $27 billion annually on yoga products and a simple search for "Yoga" books on Amazon.com turns up 18,700 results.
Regardless of the absolute numbers, which may be affected by the methodology of each survey, the growth numbers are a clear confirmation that wellness activities are taking hold in North America.
Adding to those numbers 2002-2003 growth, video and TV home-based self-teaching and Canadian practice, one can roughly estimate that the number of North Americans involved in a wellness activity should between 35 and 40 million adults by the end of 2003.
The methodology for arriving at all these numbers is questionable. There are no reliable estimates today for the number of North Americans involved in the practice of wellness activities.
One of NAMASTA's goals is to collect, collate and establish reliable industry statistics.
You are welcome to subscribe to the free NAMASTA Newsletter to receive up-to-date industry statistics, and other pertinent information for mind-body professionals. To do so, simply enter your e-mail address on our newsletter page.
 Canadian Yoga Statistics
---
A 2005 study shows that 5.5% of Canadian adults or 1.4 million people now practice yoga, an increase of 15% from the prior year and 45.4% from 2003. Of the 1.4 million Canadians now practicing yoga, the fastest growing segment is the 18-34 age group, which increased by a remarkable 25.7% in one year.
About 2.1 million Canadians, or 1 in 12 non-practitioners say they intend to try yoga within the next 12 months PMB (Print Measurement Bureau) as quoted by Yoga in Toronto
Gender:
72.3% women
27.7% men
Age:
44.7% are 18-34
41.0% are 35-54
 How gyms and health clubs deal with the yoga phenomenon
---
Traditional fitness facilities have embraced the movement in dramatic numbers.
In the US alone, the number of facilities offering yoga has gone up from 31% in 1996 to 85% in 2002, as reported by Idea.
Avant-garde gyms have also introduced Pilates and GYROTONIC®.
Is this a favorable or unfavorable development for specialized yoga and Pilates studios?
On the one hand, a prevalent philosophy among mind-body professionals is that this is not a "zero-sum game" but rather that this is a world of abundance and there is enough of a market for everyone. Along those lines is the thinking that someone who will discover yoga or Pilates mat classes via their gym pass is now more likely to go for the full experience in a specialized facility.
However gyms have:
aggressive and effective marketing that many mind-body professionals shy away from
unbeatable pricing as yoga and Pilates are available at no extra charge
family passes and other activities that make their service potentially more a family experience
How can you take advantage of this trend?
Many answers and tools are available via NAMASTA Membership and the NAMASTA Newsletter.
 Mind-Body Authorities Recommend Joining NAMASTA
---
Many authoritative figures in the mind-body community and members have recommended joining NAMASTA.
 Why North Americans need to exercise more
---
In his report, the US Surgeon General states in STATUS OF THE NATION – A NEED FOR CHANGE "more than 60 percent of adults do not achieve the recommended amount of regular physical activity. In fact, 25 percent of all adults are not active at all."
A 2001 study in the Journal of the American Medical Association states that the percentage of significantly overweight young Americans has nearly doubled over the past 12 years.
The Center for the Advancement of Health reports that nearly half of all 12- to 21- year olds are not vigorously active on a consistent basis. Fifty percent of nonactive young people may develop health problems. Regular physical activity reduces the risk of high blood pressure, heart disease, diabetes, and certain types of cancer. It also helps control weight, reduces depression and anxiety, and improves self- esteem.
The benefits of wellness practices is scientifically documented and the NAMASTA newsletter will report on the advances in research of importance to the wellness community and its clients.
 The political and scientific authorities are endorsing wellness activities
---
The White House Commission on Complementary and Alternative Medicine recommends further investigation into such activities as imagery and meditation. The Commissioners include Dean Ornish, renowned for successfully integrating yoga and diet to reverse heart conditions, and Effie Poy Yew Chow, Qi Gong Grandmaster. Final report of the White House Commission
The Fraser Institute published a comprehensive study on alternative medicine habits in Canada: Report from the Fraser Institute
There is a growing body of research on the benefits of mind-body activities, which the NAMASTA newsletter covers so that NAMASTA members can disseminate the information to their audience.
Pilates has been scientifically proven beneficial in the treatment of such conditions as adult scoliosis and overuse injury in classical ballet.
Research has shown the value of Tai Chi for osteoporosis in post-menopausal women and balance.
Scientists have demonstrated that yoga helps for a variety of issues from stress to carpal tunnel syndrome.
Lisa Slede, member of NAMASTA's Board of Advisors, has published a comprehensive meta-research article on the mind-body connection and therapeutic interventions (International Journal of Yoga Therapy).
Note: The NAMASTA membership includes free alternative medicine discounts.
 Business Resources
---
The following organizations (not affiliated with NAMASTA) may also prove useful for your activities:
Click here for a complete list of resources.
 Massage and Bodywork Partners and Resources
---
MINDBODY
's business management software can handle everything from billing and scheduling to marketing and inventory, as well as over 110 other daily tasks – because you'd rather be with clients anyway. NAMASTA members and members of the community receive
10% off
MINDBODY software which includes online booking, point-of-sale, and additional features that can help your business not only grow, but thrive. With a software subscription, you also receive a profile on MINDBODY Exchange and a listing on the mobile application, MINDBODY Connect. Take advantage now of this special offer, and
reserve your savings
.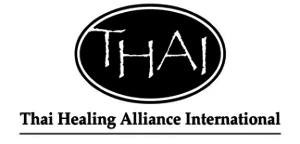 Thai Healing Alliance International (THAI)
is an international non-partisan network of professionals who study and practice nuad boran, also known as traditional Thai massage. THAI endorses students, Registered Thai Therapists, teachers and schools around the world who follow basic standards of study and practice of Thai healing arts. THAI's members hail from the Americas, Europe, Asia, the Pacific, and Thailand.
www.thaihealingalliance.com
Massage Register
provides information on schools, certification and licensing for those considering a profession in massage therapy in both the United States and Canada.
www.massageregister.com
 Yoga, Pilates & Related Resources
---
MINDBODY
's business management software for your studio can handle everything from billing and scheduling to marketing and inventory, as well as over 110 other daily tasks – because you'd rather be teaching students anyway. Receive your
10% off
MINDBODY software which includes online booking, point-of-sale, and additional features that can help your business not only grow, but thrive. With a software subscription, you also receive a profile on MINDBODY Exchange and a listing on the mobile application, MINDBODY Connect. To take advantage of this special offer now and
reserve your savings
.
---
The Yoga Alliance is a membership-based organization that certifies yoga teachers based on their hours of training and practice and keeps a registry. www.yogaalliance.org
Yoga Month is a grassroots, community-based global campaign to educate people about yoga. The campaign will be held in September 2015, its 7th year of the event. www.yogahealthfoundation.org
The Yoga Science Foundation's specific mission is a non-profit organization devoted to promoting and conducting research, education, and publication about all aspects of Yoga. www.yrec.org
Yoga Journal is one of the institutions that has helped yoga become mainstream in North America. www.yogajournal.com
A new Yoga Community Network of websites launched in 2007 as a way for students, teachers and studios to connect with each other. It features top yoga cities across North America. Some of the most popular sites of the network are: In the United States, YogaBoston. In Canada, Vancouver's Yoga Directory and Toronto.
Yoga Finder allows yoga professionals to list their activities, events and retreats. www.yogafinder.com
YogaFit is one of the premier yoga training organizations. Founded by Beth Shaw, it offers a variety of programs including Yoga Alliance-certified teacher trainings. www.yogafit.com
A2ZYoga.com provides online yoga videos. Watch yoga videos and practice yoga postures, yoga poses, pranayamas, yoga mudras. For beginners and practitioners. www.a2zyoga.com
Traditional Yoga Studies (TYS) is designed to preserve and promote the ancient wisdom of Yoga for your benefit. TYS was founded in early 2004 by Georg Feuerstein who is author of authoritative works such as Yoga for Dummies and The Lost Teachings of Yoga.
Radiant Child® Yoga is one of the original Children's Yoga trainings in the world, and is a certification program for 30, 95 and 200 hour accreditation through Yoga Alliance. Their joyful work is about helping ourselves and our children to be happy, peaceful and focused, using developmentally-appropriate yoga and mindfulness tools. www.childrensyoga.com
Nia, an Oregon company, promotes the Neuromuscular Integrative Action www.nianow.com
Yoga Directory offers information on teacher events, retreats and other yoga-related activities. www.yogadirectory.com
Metro Yoga specializes in training yoga instructors on how to develop and build a corporate yoga business. The Metro Yoga program provides training in all aspects of business development and supplies all of the sales and marketing tools and promotional strategies. NAMASTA members get 50% off the set-up fees www.metroyoga.net
Integrative Yoga Therapy is a pioneer and leader in training Yoga professionals who can bring the ancient insights of Yoga into mainstream wellness programs. Their programs are based on a vision of health as a Unity of body, mind and spirit. Yoga is a vehicle for deepening this experience of Unity and bringing it into the world as a resource for personal growth, healing and awakening. www.iytyogatherapy.com
Yoga Canada is your online destination to the Canadian yoga community.
Lex Gillan and The Yoga Institute, Houston – one of the oldest and largest studio businesses in the country – have been providing yoga teacher training and certification programs that cover the business aspects of running a yoga studio. www.lexgillan.com
Kundalini Yoga allows you to discover the amazing power of Kundalini Yoga. Free Online Course, specially written by Gururattan K. Khalsa Ph.D. www.kundaliniyoga.org
Wanderlust Festival, which started as an annual event, now boasts, as of 2017, ten events per year in North America, Australia and New Zealand. Wanderlust brings together yoga, music and a community of practitioners. www.wanderlustfestival.com
LogoKinesis is an organization founded by Nicola Conraths-Lange, the author of business books for Pilates Professionals.
The Pilates Method Alliance is a membership-based organization dedicated to preserving the legacy of Joseph and Clara Pilates and protecting the public by setting certification and education standards. www.pilatesmethodalliance.org
 T'ai Chi and Qigong Partners and Resources
---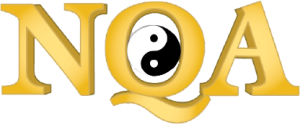 The
National Qigong Association
is an organization promoting Qigong for beginners, practitioners, teachers, and healers of all classical and contemporary schools and traditions. Their mission is to enhance and nourish the quality of life through Qigong for all. The NQA will be holding their 2020 annual conference from July 24-26, 2020 in Albany, NY.
www.nqa.org
To find a teacher of practitioner near you, NQA provides a directory of US and Canadian Qigong teachers.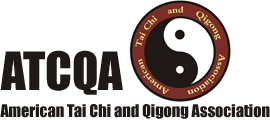 American Tai Chi and Qigong Association (ATCQA)
is a national non-profit organization with a goal to promote Tai Chi and Qigong (Chi Kung) – in any style, lineage, or application – in the United States for American people's health, fitness and wellness. ATCQA has received wide recognition from Federal government agencies, Tai Chi and Qigong experts and many other professionals in the health and fitness industry.
www.americantaichi.org
College of Tao and Integral Health was founded in the 1920s in China by Yo San Ni, a Chinese physician and Taoist master, in order to provide a classical education for his son, Hua-Ching Ni, and other students. Today, The College of Tao and Integral Health offers educational and training programs in the Integral Way Taoist Tradition and Chinese Health for the public and for health professionals.


World Tai Chi Day promotes Tai Chi and other healing activities every year around the world, with 2020 being the 22nd consecutive year the event will be held since its inception.
On May 30, 2020 (postponed from the usual "last Saturday of April), participants in the World Tai Chi Day will offer initiation classes and demonstration in public places in over 80 countries at 10:00 AM local time.
Read Bill Douglas' article on the health benefits of T'ai Chi.
The World Tai Chi and Qigong Day organization was founded by Bill Douglas, the author of The Complete Idiot's Guide to T'ai Chi & Qigong, Anthology of T'ai Chi & Qigong: Prescription for the Future and many other authoritative books and videos. www.worldtaichiday.org.
 Natural Health, Alternative Healing and Spiritual Sites
---
The National Institute of Whole Health gives mind-body professionals access to their Whole Health Education career and practice enhancement programs:
Whole Health Counseling certification
Whole Health Skills training for Body Workers
CEUs for Health Care Professionals NAMASTA Members can get $500 off any program from the National Institute of Whole Health. To become a member of NAMASTA, call Member Services at 1 877 626 2782 (877 NAMASTA) or sign up online.
If you are not yet a member, follow this link for details and an introductory discount only available here on National Institute of Whole Health education programs. www.niwh.org
 These web site links are listed as a convenience to our visitors. If you use these links, we take no responsibility and give no guarantees, warranties or representations, implied or otherwise, for the content or accuracy of these third-party sites.